Mechanical Sciences (MS)
Editor-in-Chief:
Executive Editors:
Open Access – Personalized Copyright under a Creative Commons License – Article-Level Metrics
News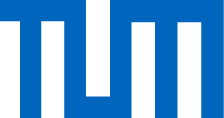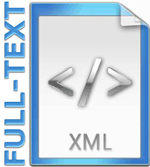 Thomson Reuters has announced that they will include Mechanical Sciences (MS) in their Web of Science/ISI listings following the completion of their assessment of the quality, characteristics, and flow of papers published in the journal since its launch in 2010.
Aims and Scope
The journal Mechanical Sciences (MS) intends to be an international forum for dissemination of original contributions in the field of theoretical and applied mechanics. The main ambition is to provide a platform for young researchers to build up a portfolio of high quality peer-reviewed journal articles. To this end we employ an open access publication model with moderate page charges, aiming at fast time to publication and great citation opportunity. A large board of reputable Editors is making this possible. The journal will also publish special issues dealing with the current state of the art and future research directions in mechanical sciences. While in-depth research articles are preferred, also review articles and short communications will be considered. We intend and believe to provide a means of publication which complements established journals in the field.
Subject Areas
The journal will cover at least the following areas, while it is open to emerging fields:
Solid Mechanics;
Structural Mechanics;
Mechanics of Materials;
Mechanisms and Robotics;
Dynamics and Control;
Sound and Vibrations;
Fluid Mechanics;
Heat Transfer and Thermal Systems;
Machining and Manufacturing Processes;
Micro and Nano Systems;
Biomechanics;
Geomechanics.
Techniques and Approaches
The journal welcomes papers with various characters, including the following:
Synthesis;
Mathematical Modeling and Analysis;
Numerical Modeling and Analysis;
CAD/CAE;
Experiment and Best Practice;
Optimization;
Reliability and Probability Analysis.
Abstracted/Indexed/Archived
Science Citation Index Expanded (Web of Science),
Current Contents/Engineering Computing and Technology,
Scopus,
CLOCKSS,
CNKI,
DOAJ,
EBSCO,
GeoRef,
J-Gate,
Portico,
World Public Library